Do you want to increase your on-site conversion rate? Our clients have had up to 30% greater attachment of offers to their shopping carts when promoting offers on their sites. Many clients come to us because adding a message to their sites can be a challenge -- especially if you're trying to give that message to a targeted segment.
Here's a screenshot of a couple of different executions for targeted on-site offers. Note the free shipping for a first purchase offer at the bottom left and the up to 70% off offer for Hardware across the bottom of the page.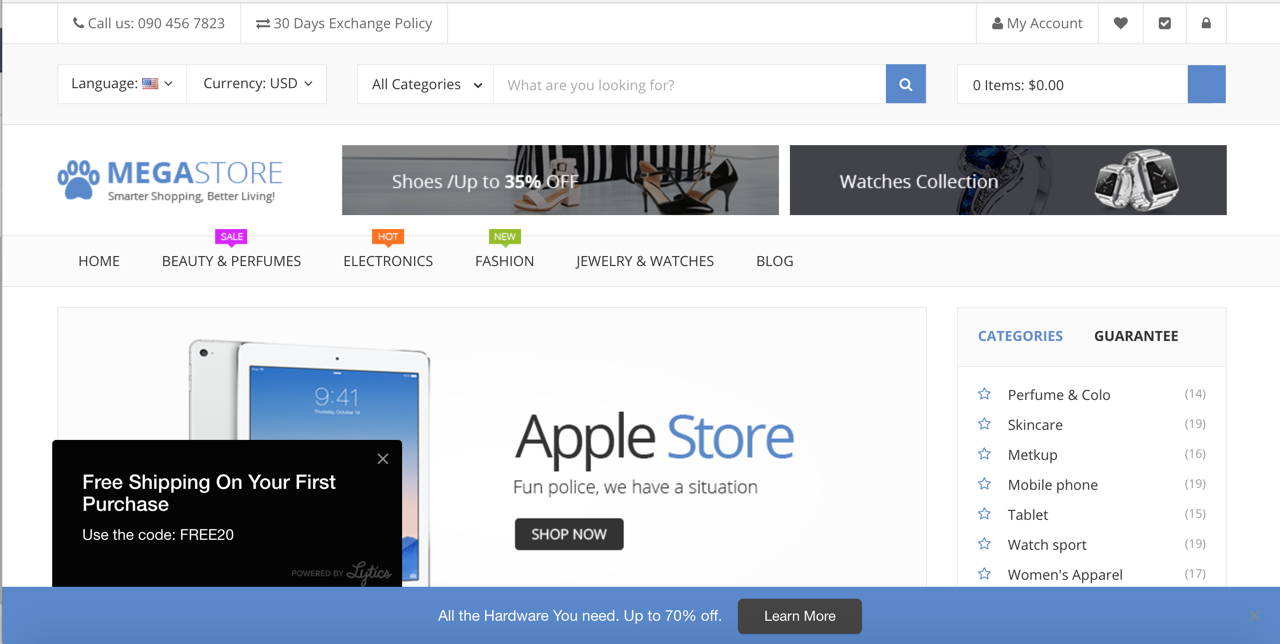 Let's recreate this free shipping message:
First, let's create a segment for users that qualify for the promotion.
In this case, the segment is all users who have not made a first purchase.
We'll start by creating a segment for all users who have made a purchase. In our demo account, that logic is as follows:
I then select the field "The number of purchases made by the customer" and select any users for which this field exists.
Next, we create a segment for all users who are NOT in this segment. In this case, build a segment from "Existing Audiences" and select our "All Purchasers" segment:
And then we exclude this audience from the segment:
Congratulations! This audience can be used as an audience for a targeted promotion.
Now let's attempt to duplicate the message shown here.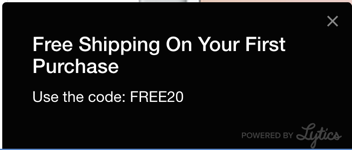 Navigate to "PERSONALIZE"
Let's give our campaign a name:
Now, let's select our audience for the message. It's important to note that our targeting is what makes Lytics different. We can show messages broadly or only to users in narrowly defined segments. In this case, let's select the audience we just created:
We offer three types of Objectives - Driving Traffic to a URL, Collecting Leads, or Presenting a Message to a user. In the case we're demonstrating, we are trying to present a message to a user. See below:

Chose a version of the message that suits you. In our case, we're using a Slideout from the lower left side of the screen.

Next remember to enter a Headline & Body copy, and of course, feel free to add an image to your personalized experience and specify any color treatments.

Layer in any triggers to display your personalization unit. Specific which page(s) you'd like it to appear on as well as advanced triggering criteria.
Finally, preview or publish your campaign. We always recommend that you preview it first to make sure it works with your user experience:
If you did everything correctly, it should look something like this: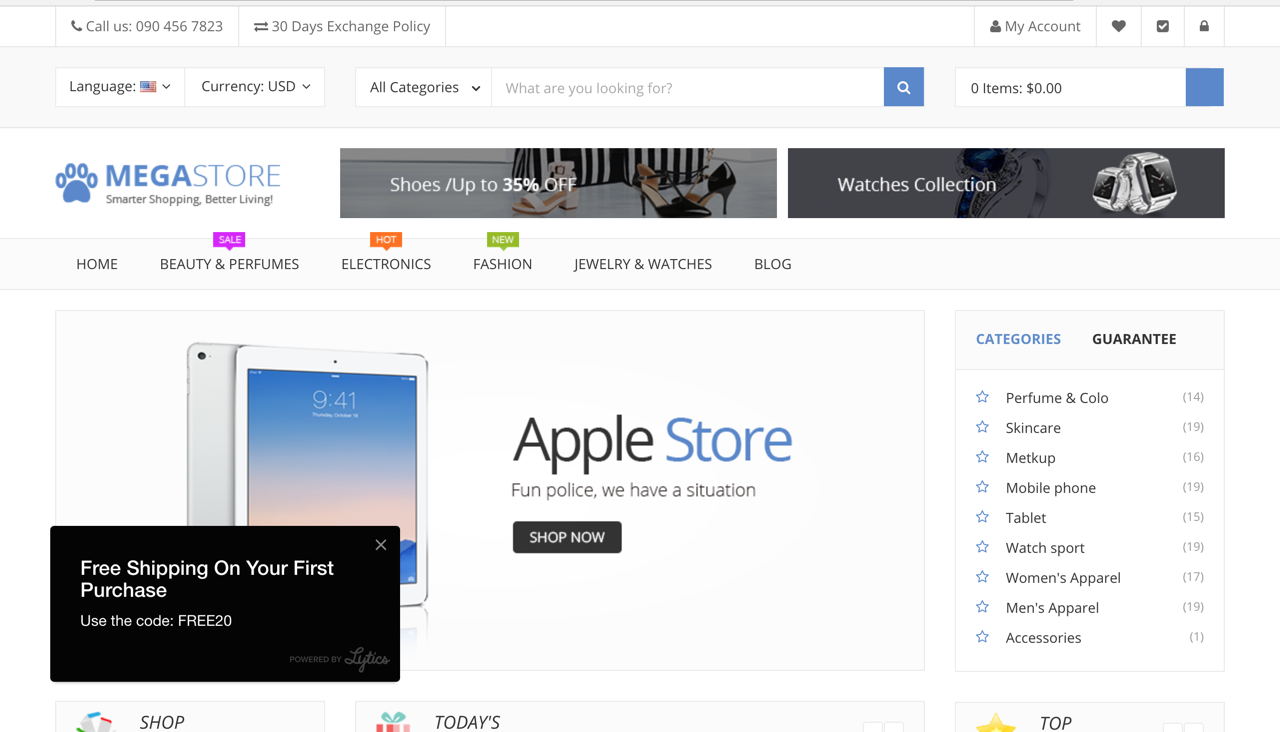 And that's it! You're now personalizing your web experience based on purchase history.